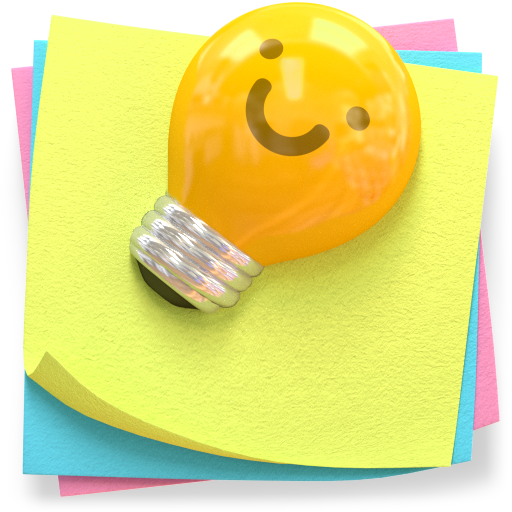 MemoCool Classic
From the creators of ListOn, MemoCool!  The best application to personalise your notes.
MemoCool is a simple and practical application which you can use to make rapid notes and personalise them by adding colours and entertaining magnet-like icons. MemoCool emulates the typical "Post-it" stuck with magnets on the fridge in your house, but now has the advantage that you can take it with you in your pocket. You can create, edit, archive or delete notes any number of times without limit. 
You also have at your disposal a widget which allows you to have your notes visible on your home screen allowing you to never forget your tasks.
✪✪✪✪✪ (NOTES IN HOMESCREEN) Or how to use the widget ✪✪✪✪✪
1. Open MemoCool and create a note.
2. Exit MemoCool.
3. Go to the Widget section of your device (you can find it in Widget Tab from your apps list or doing a long press from your homescreen).
4. Drag and drop the MemoCool widget to your homescreen.
5. Select the note you want to display using the top arrows from the note.
6. You can place as many notes as you want by repeating step 4.
7. If everything was fine, rate us with 5 stars ;)
MemoCool features:
-Create and edit notes easily and simply
-Create reminders with calendar and notification
-Organise notes to ensure the most important notes are always visible
-The most visually, realistic and entertaining style in the Play Store
-18 colours to choose from to personalise your notes
-24 magnets to choose from to add a personal touch to every note
-Realistic sounds for every action
-Share your own note designs on Whatsapp, Line, email, etc
-The most entertaining notes widget you can find on your mobile
-Recycle-enabled trash bin so that you can never lose your notes; but also allowing you to keep your fridge door clutter free ;)
-Absolutely free and no restrictions. Paid version without adverts! 
Don't forget to give MemoCool positive reviews which allows us to create more functions in the near future (synchronisation, task list, reminders, security lists, etc); as well as new magnets and improvements!